CHiSPA is an all-girl band in the BanG Dream! franchise.
Background
CHiSPA is a band that Umino Natsuki created when she was still in middle school. Yamabuki Saaya was their drummer until she quit the band, with Taiko Satomi taking her place.
They took and passed the SPACE audition in Episode 11 and one of the band performers during the SPACE closing event in Episode 13 of BanG Dream! 1st Season.
They later appeared in BanG Dream! 3rd Season, watching Poppin'Party, Roselia and RAISE A SUILEN's performance at Budoukan in the final episode.
Members
Umino Natsuki
For more info about Umino Natsuki, read here.
Taiko Satomi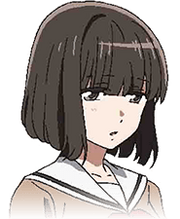 Japanese Name: 大湖 里実(たいこ さとみ)
Voice Actress: Minami Saki (南早紀)
Satomi is a second-year high school student at Hanasakigawa Girls' High School and the band's current drummer. CHiSPA members call her Sato-chan. She is "quiet but her performance is flashy."
Kawabata Mayu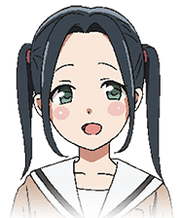 Japanese Name: 川端 真結(かわばた まゆ)
Voice Actress: Honnizumi Rina
Mayu is the keyboardist. She goes to the same high school as Fumika.
Mori Fumika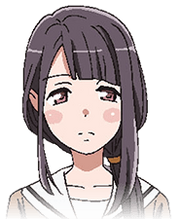 Japanese Name: 森 文華(もり ふみか)
Voice Actress: Asahina Madoka
She is the bassist and goes to the same high school as Mayu.
Songs
Etymology
The band's name CHiSPA is a Spanish word which means "spark".