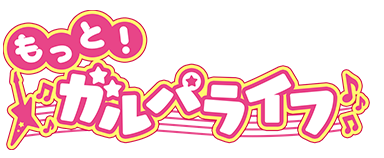 Motto! GaRuPa Life! (もっと!ガルパライフ, More! Girls Band Life) are four-panel comics that depict the members' daily lives. They are initially posted in the game's official Twitter account and subsequently in the game's official website.
These are translated in Traditional Chinese on the Taiwanese version's official website and in Hangul on the Korean version's official website.
On March 15, 2018, they are made available in the Japanese version of the game. On October 11, 2018, the International version of the game also started featuring them. They are different from the 1-panel comic from the loading screen.
The translators for unofficially translated 4komas by BanG Dream! GBP are bangdreaming & Kagerou.
Note:

Read the 4komas in this order: top-left → top-right → bottom-left → bottom-right.
Read the dialogues from right to left direction.
No. 1-10
No. 11-20
No. 21-30
No. 31-40
No. 41-50
No. 51-60
No. 61-70
No. 71-80
No. 81-90
No. 91-100
No. 101-110
No. 111-120
No. 121-130
No. 131-140
No. 141-150
No. 151-160
References
1. https://bang-dream.bushimo.jp/special/manga/